ANNOUNCEMENT
Due to the Nashville Grand Prix race and very limited access to the Juvenile Justice Center the week of August 2nd, this will be the schedule of the Preliminary Hearings and Detention Dockets for the week.
Monday – Aug. 2 Prelims. at 9:00 a.m. in the Juvenile Justice Center
Detention at 1:00 p.m. in the Juvenile Justice Center
Wednesday – Aug. 4 Prelims. at 9:00 a.m. in the Juvenile Justice Center
Detention at 1:00 p.m. in the Juvenile Justice Center
Friday – Aug. 6 Detention at 9:00 a.m. in the Juvenile Justice Center
Prelims at 1:00 p.m. at MSAC
There will be NO prelims or detention dockets on Tuesday or Thursday. (There are still limited dockets by the other Judicial Officers Monday – Wednesday.) All dockets are closed on Thursday.
We will need to close the Juvenile Justice Center for all business on Thursday and Friday, including emergency requests. The ONLY docket that will be held in the building on Friday will be the detention docket.
FEE STRUCTURE UPDATES
Beginning July 1, 2021, the Davidson County Juvenile Court Clerk's Office will update our fee structure according to what is required and allowed by statute. The following changes will be made:
DISCRETIONARY FEES BEING ELIMINATED – Metro Legal has determined after a review of our office's fee structure that several fees identified under TCA § 8-21-401(i) are NOT mandatory. Therefore, Juvenile Court Clerk Lonnell Matthews, Jr. has elected to use his discretion and eliminate the following to reduce the financial burden of seeking justice:

$300 fee for record prep of appeal to Circuit Court

The prior requirement of this fee most likely prevented several litigants from pursuing an appeal to Circuit Court. The mandated filing fee of $210 charged by Circuit Court is already a significant cost to litigants considering an appeal to Circuit Court. Clerk Matthews believes there is no need to charge an additional $300 for record prep, if it is not mandated.

$5 fee for certification of a record

Many litigants require certified court documents handle educational, health or other business regarding their dependents. Clerk Matthews believes that this fee should not be a barrier to litigants or youth needing these documents.

MANDATORY FEES BEING UPDATED – Metro Legal has determined that the following fee structure is required by State and Metro statute:
---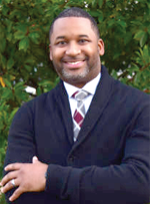 Lonnell Matthews – Juvenile Court Clerk
It is the mission of the Juvenile Court Clerk's Office to provide those persons utilizing the services of the Juvenile Justice System with the highest level of efficient and courteous service, in a manner which is fiscally responsible, to all citizens of Metropolitan Nashville.
---
Services Provided
The Juvenile Court Clerk is a constitutional officer and is elected by the people for a term of four (4) years.
The duties and responsibilities include processing all legal documents filed in Juvenile Court, maintaining docket and minute books, acting as the keeper of the records, preparing hearing dockets, providing deputy clerks for all court hearings, maintaining financial records, collecting court costs, fines, child support, bonds and restitution, preparing Orders for the Juvenile Court, administering trust funds for minors (TCA 29-13-301 Part 3) and any other trust accounts as Ordered by the Court.