In-Person Proceedings Resume at Juvenile Court
As of Monday, March 15, 2021 Davidson County Juvenile Court will resume in-person proceedings.
Although there will be more people in the building, we will still be restricting access to the Juvenile Justice Center to individuals with official court business, in order to meet social distancing guidelines. In addition, we will be exercising all safety precautions previously out-lined:
a. Everyone will be required to wear masks according to Nashville Public Health Department Guidelines.
b. There will be temperature checks at all security checkpoints.
c. There will cleaning and disinfecting of surfaces throughout the day.
d. Everyone MUST practice social distancing. Please pay attention to the signs of where you can and cannot sit. There is only room for ONE person on the elevator at a time.
As for docketing schedules:
a. There will be an additional check-in process for everyone entering court during peak hours to monitor the number of people entering the building.
b. Dockets will be staggered as to prevent a whole lot of people in the courtroom at one time. Individuals may enter the court building 30 minutes before their proceeding is scheduled.
c. Please be on time.
d. Associates of parties, that are not witnesses for the proceedings, will not be allowed in the building.
e. Witnesses will be required to wait outside or in the FCRB room until time for their testimony.
If you would like more detailed information on Juvenile Court's COVID-19 operating procedure, click here: https://www.tncourts.gov/sites/default/files/docs/davidson_juvenile_updated_7-27.pdf
Juvenile Court and the Juvenile Court Clerk's Office will continue the practice of closing the court building when all in-person proceedings have concluded for the day, to reduce the chance of exposure to COVID-19. As a result, please plan to file in the Juvenile Court Clerk's Office on or before 3:15pm each day.
Additional Information:
Juvenile Court has not issued a standing order related to parenting plans. All of the provisions in the parenting plans remain in place. If anyone needs to file a motion to review visitation in light of the current situation in a particular case, please feel free to do so. If the parenting plan in question arose out of a Neglect/Dependency case, the motion to review should be set on a 9:00 a.m. Preliminary Hearing docket. The 9:00 a.m. Preliminary Hearing dockets are held daily. If the parenting plan arose out of a Parentage case, contact the Parental Assistance Court (information below) for further guidance.
Video and phone conferencing is available at Juvenile Court. New filings are forwarded to the assigned judicial officer to determine the scheduling of any video or phone conference.
We also encourage parents to contact our Parental Assistance Court (PAC) team members to discuss parenting plan issues. All of our PAC team members are certified Rule 31 mediators and are skilled at helping parents navigate difficulties related to co-parenting. They can reach a PAC team member by calling 615-862-8000 and asking for a PAC or just explaining that they need help with a parenting plan.
---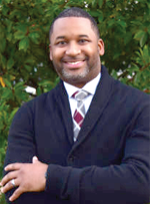 Lonnell Matthews – Juvenile Court Clerk
It is the mission of the Juvenile Court Clerk's Office to provide those persons utilizing the services of the Juvenile Justice System with the highest level of efficient and courteous service, in a manner which is fiscally responsible, to all citizens of Metropolitan Nashville.
---
Services Provided
The Juvenile Court Clerk is a constitutional officer and is elected by the people for a term of four (4) years.
The duties and responsibilities include processing all legal documents filed in Juvenile Court, maintaining docket and minute books, acting as the keeper of the records, preparing hearing dockets, providing deputy clerks for all court hearings, maintaining financial records, collecting court costs, fines, child support, bonds and restitution, preparing Orders for the Juvenile Court, administering trust funds for minors (TCA 29-13-301 Part 3) and any other trust accounts as Ordered by the Court.